CASHe will be the go-to app for immediate money for young professionals – By YourStory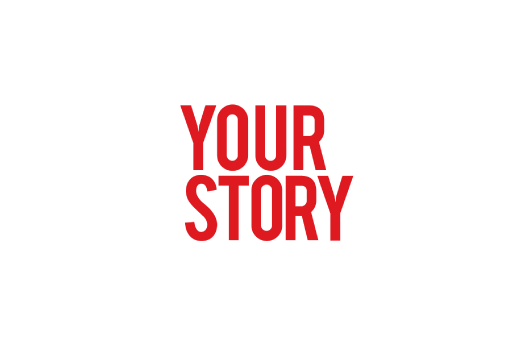 CASHe, a new smart phone platform, will be providing immediate cash loans to young professionals based on their social profile, merit and earning potential using its proprietary algorithms and machine learning.
What would an entrepreneur do if his first entrepreneurial stint fetched $1.1 billion? Some would take a break. But V Raman Kumar chose to became an angel investor and a startup guy for the second time. This time around, it is a startup that lends short-term money digitally. CashE is solving the problem of lack of access to personal loans and is targeting young Indians aged between 23 to 35 years. This eight-month-old startup is increasing its reach across India through its app and will, through an NBFC called One Capital, disburse about Rs 100 crore worth of loans.
CASHe currently facilitates loan disbursements worth Rs 2.5 crore per month and has close to 6,000 active users. Its management believes that the company will reach 50,000 borrowers by March 2017. Of every Rs 100 lent, only Rs 3.5 is the current non-performing asset. ?We are building a business that uses social data, apart from credit score data, to provide collateral free loans to individuals,? says Raman Kumar, Chairman of CASHe in Mumbai.
Raman Kumar is not your average entrepreneur, he has experienced the world like no other. Before starting CBay Systems, a medical transcription services BPO, in 1998 in Bengaluru and the USA, Raman Kumar worked in the Indian Revenue Service, 1984 batch, and the Essar Group in the early 80s and 90s. The idea was born while he noticed that a lot of back end services were being shifted to India from the USA and he was quick to latch on to the healthcare business. CBay Systems became one of the largest BPOs in the industry and went on to be bought over by One Equity, a private equity company, for $1.1 billion in 2011. The company received a valuation of 2x its revenues. ?The BPO business started as voice based and knowledge services. Eventually, we started building products and made it a very valuable company in North America,? says Raman Kumar.
After 14 years of running the company, Raman?s hard work paid off. He had invested only $100,000 in the company. ?You believe in an idea you go after it and create a market for it. You don?t think about playing safe when you are an entrepreneur,? he says.
Now this is where his second stint as an entrepreneur blossomed. Between 2012 and 2015, he travelled across the world and observed the startup ecosystem. In the UK, he studied a company called Wonga, a digital loan disbursements company, and was fascinated with how collateral free credit was becoming popular among young individuals. In India too there was massive growth of financial tech businesses. There were payment gateways and wallets that began raising money. So, when Paytm raised big money from Alibaba, Raman knew that he could up the game. ?I wanted to build a company beyond normal payment services,? he says.
Lending to people and small businesses without collateral has caught up in this country. Capital Float, Faircent and Zest Money have created business models that can change banking. Capital Float has raised $41 million and Faircent has raised $5.75 million. ?This industry needs support because they are changing decades old lending mechanisms,? says V Balakrishnan, Co-founder of Exfinity Ventures.
?It is very difficult to get loans under the current banking system. There are less than 10 million credit cards in the country and a large section of the population is unbanked. They cannot get small loans to improve their daily lives,? says Lizzie Chapman, Co-founder of ZestMoney.
According data available with the RBI, around Rs 2,98,000 crore were disbursed by the Indian banking sector, as personal loans, in the last financial year and yet 75 percent of the country struggles with being banked. So there is room for many such companies like CashE and others to increase financial reach.
The business model
Once the customer registers with CashE, his entire social profile is scanned and cross-checked with credit score data provided by various agencies. ?We are practically creating the borrowing habits database of the millennial generation,? says Raman Kumar. Once you download the app, the customer has to put in details of PAN card, old bank statements and address proof identification. Once these data are checked, the money is disbursed in less than half a day to the bank account of the borrower. The interest rates are 1.5 percent for 15 days, 2.5 percent for 30 days and 7.5 percent for three months. ?Young men and women with jobs do need money for home improvement. This segment of the population is responsible and will pay back,? says Raman Kumar.
The average borrowing on the platform is Rs 25,000. Platforms like CashE liberate the consumer from being linked to a bank or in owning a credit card.
The inspiration for Raman Kumar comes from ?Sofi.com?. This USA-based company has funded $13 billion in loan value and has more than 190,000 members using the platform for student loans, mortgage loans and wealth management. CashE has big ambitions and so does Raman. He wants to make it the largest banking ecosystem for the younger generation in the country. While he is also the Chairman of Aeries Technology Group and has invested in four companies, in India, Raman is constantly trying to create financial solutions that can make lending futuristic.