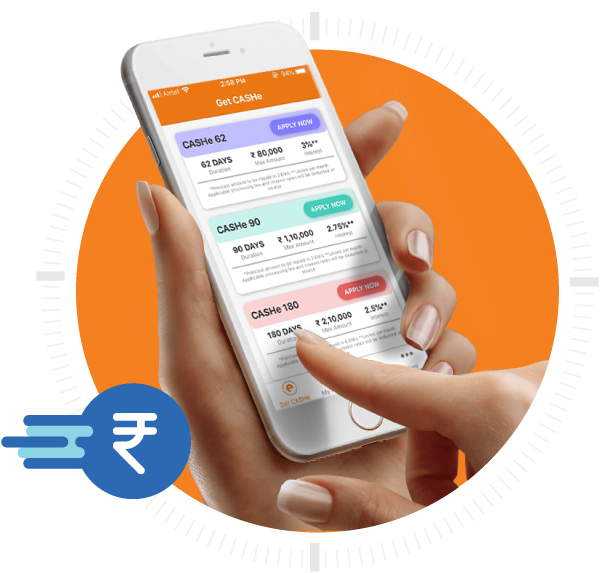 Instant Personal Loan by CASHe
Get Instant Personal Loans upto ₹4 lakhs
CASHe provides Instant Personal Loan to salaried individuals like
yourself, to fulfill each and every one of your needs!
Loans are disbursed from 3 months, all the way up to
1.5 years, depending upon your needs.
CASHe ensures that cash is made possible, whenever,
and wherever!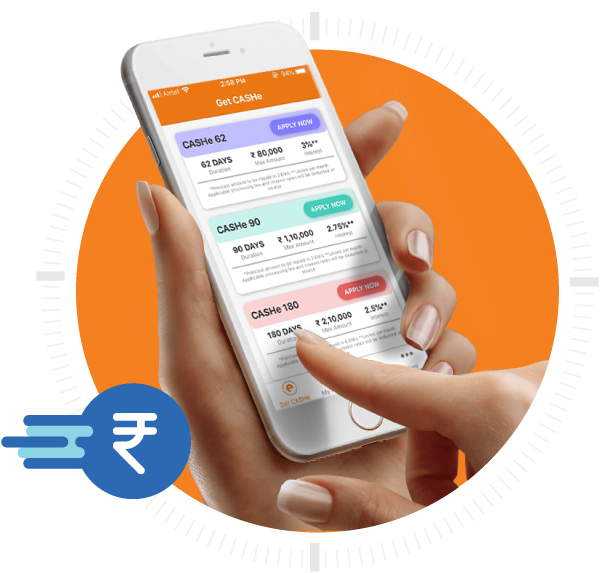 Funds At Your Disposal
We offer a wide variety of loans ranging from ₹1,000 to ₹4,00,000 with a repayment tenure of up to 1.5 years. Fulfill all your financial needs with our hassle-free digital loans, which are designed to help you live life to the fullest.
CASHe
90
Tenure: 3 months
Min. Salary Eligibility: ₹12,000
Minimum loan: ₹1,000
Maximum loan: ₹1,10,000
CASHe
180
Tenure: 6 months
Min. Salary Eligibility: ₹22,000
Minimum loan: ₹25,000
Maximum loan: ₹2,10,000
CASHe
270
Tenure: 9 months
Min. Salary Eligibility: ₹25,000
Minimum loan: ₹50,000
Maximum loan: ₹2,58,000
CASHe 1 year
360
days
Tenure:  12 months
Min. Salary Eligibility: ₹40,000
Minimum loan: ₹75,000
Maximum loan: ₹3,00,000
CASHe 1.5 year
540
days
Tenure:  18 months
Min. Salary Eligibility: ₹50,000
Minimum loan: ₹1,25,000
Maximum loan: ₹4,00,000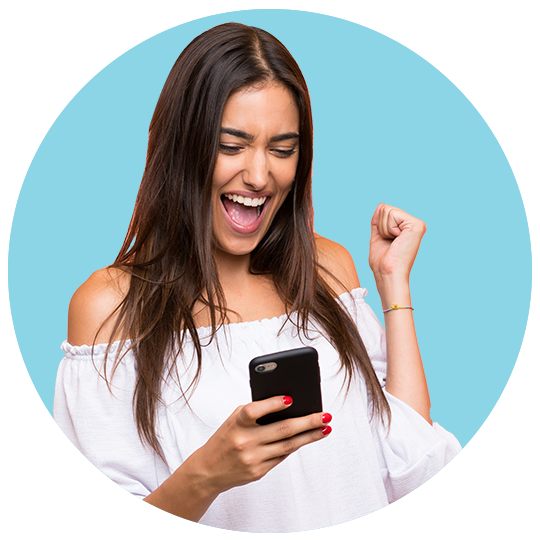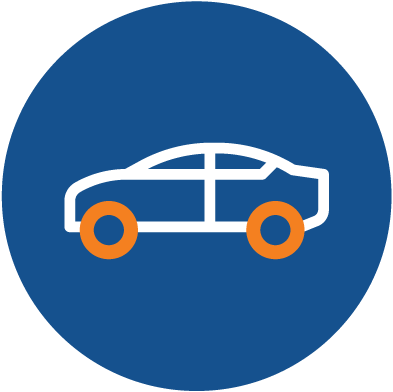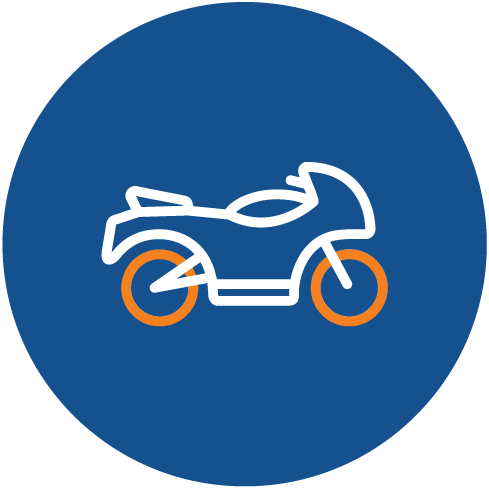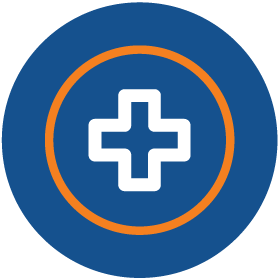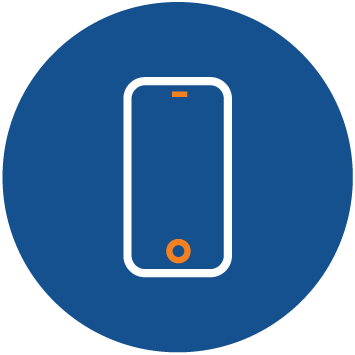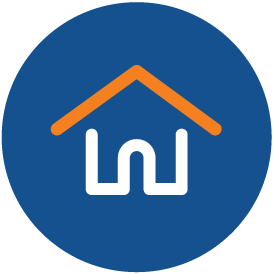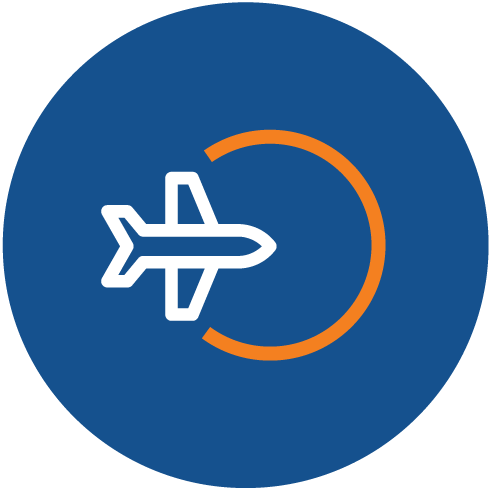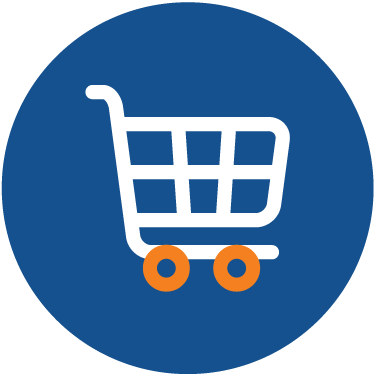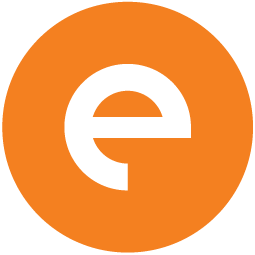 A Personal Loan that serves all your needs
Our loans can be used for many purposes. You can effectively turn your dream into reality by opting for our personal loan. Now you can take that vacation that has been delayed for long, or renovate your home, buy a mobile phone, a dream car or even that two-wheeler. We are there when you need us.
Travel Loans
Medical Loans
Mobile Loans
Consumer Loans
Two Wheeler Loans
Education Loans
Secure your Personal loan with our hassle-free Group Insurance Policies
Now you can secure your loans using our Group Insurance Policies which help you protect against job loss and health scare concerns. Be stress free and safeguard your loan liabilities in the case of unforeseen circumstances against any of these events. Get your loan insured now and let us take care of all your worries.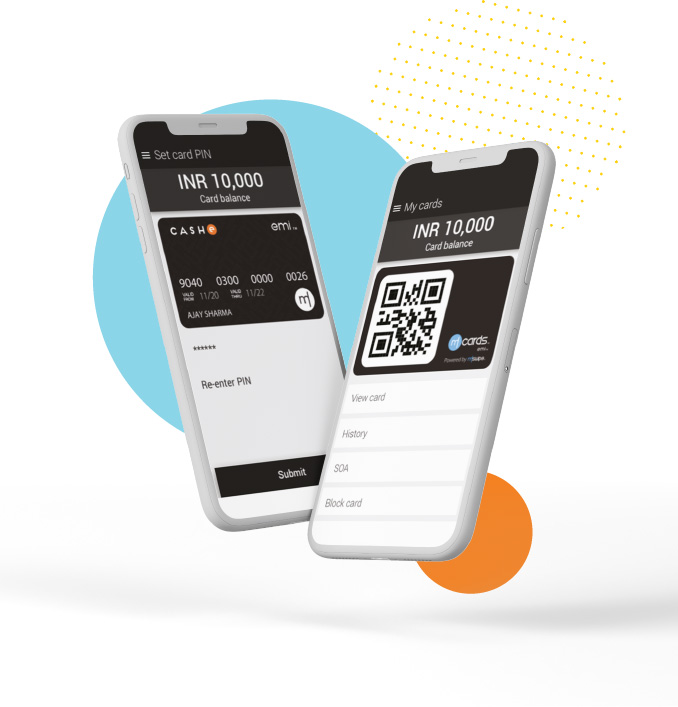 Income Protection Cover
Losing your job after taking a loan is now a fear of the past. The income protect insurance cover is designed to take the weight off of a job loss. Get your loan insured today and leave your worries behind
Health Cover
The Health Protection plan will ensure that loan payments at times of unfortunate events don't affect you, and focus on what's most important – your health.
Instant Personal Loan from CASHe
At CASHe, we believe in complete transparency and simplicity in our lending practices. For young salaried professionals who often find themselves in complicated financial situations, this easy-to-use application is the best way to get rid of the tedious paperwork and human interactions. CASHe simplifies your borrowing experience by taking out the complexities involved in taking a loan. Now you can borrow a short-term personal loan within minutes of applying on CASHe.
This section entails all you need to know about personal loans, how they benefit you, and what you need to do to get a loan in minutes. Whether you need a loan to fund your education or pay for your hefty medical bills, trust CASHe to help you meet all your financial emergencies, added with the convenience of applying for a loan from anywhere, anytime.
What is a Personal Loan?
A personal loan is a type of unsecured loan that helps you meet your current financial needs. It does not require collateral or security and is often offered with minimal documentation. Personal loans are relatively easy to apply for compared to a home or a car loan. That makes them useful for everything, be it for small home improvements to expensive purchases. In order to apply for a personal loan, the applicant is required to have a known source of income (from a regular job) and a good credit history. The interest rate charged on a personal loan is usually higher than other loans as it is an unsecured loan. You can use the money received from a personal loan for almost anything, but it is advisable to borrow only as much as you need—and for things that improve your finances. (See more information on the rate of interest in the section 'What are the processing fee and interest charges?' below).
Features of Personal Loan App
It includes less paperwork compared to the traditional bank loan
The process is quick and takes just 15 to 20 minutes
You can apply for a loan from anywhere as long as you have internet connectivity
Quick disbursal of the loan amount once the loan is approved
No asset showcase is required as these are unsecured loans
A technologically developed and user-friendly interface makes the loan application process so smooth
Uses of Personal Loans
Personal loans are financial products that allow individuals to borrow a set amount of money from a lender, usually a bank or financial institution, and pay it back over a period of time with interest. These are some of the uses of personal loans:
Debt Consolidation: Personal loans can be used to pay off high-interest credit card debt or other types of debt, such as medical bills or student loans, by consolidating them into a single loan with a lower interest rate.
Home Improvements: Personal loans can be used to pay for home renovations, such as adding a new room or updating a kitchen or bathroom.
Major Purchases: Personal loans can be used to make large purchases, such as buying a car or paying for a wedding.
Medical Expenses: Personal loans can be used to pay for medical procedures or
treatments that are not covered by insurance.
Starting a business: Personal loans can be used to fund the startup costs of a small business, such as purchasing inventory or equipment.
Emergency Expenses: One of the best uses of personal loans is making the most of it during a financial emergency. Personal loans can be used to pay for unexpected expenses, such as a car repair or a trip to the emergency room.
Benefits of Personal Loan
Applying for a personal loan can be a great way to finance your immediate financial emergencies. Whether it is for an unplanned medical condition, or a big-ticket purchase, taking a personal loan helps you overcome these needs. Let us see the top benefits of a personal loan:
No Restrictions on the fund usage
Unlike a Home Loan or Auto Loan, which are meant to be used for a specific purpose, the funds you get from a personal loan can be used for any purpose. The lenders usually don't set any restrictions on the end usage of the funds.  You can use the money to fund your dream vacation, renovate your home, or buy expensive furniture for your home.
Quick disbursals
Subject to meeting the lender's eligibility criteria and with a good credit score, you can get your loan approved and disbursed typically within a day. Digital lenders like CASHe offer instant personal loans through a smartphone application that offers 100% online application and quick disbursal.
Flexible loan tenures
Another critical benefit of taking a personal loan is that you can choose the loan duration per your repayment capacity. Typically, digital lending company CASHe offers loan tenure options ranging from a mere two months to up to 18 months. This gives the borrower a wide choice of repayment plans to choose from.
No collaterals needed
As personal loans are unsecured in nature, collaterals are not provided for getting a loan. This feature is one of the most important reasons why people opt for a personal loan. Personal loans are unsecured. You need not provide an asset as collateral for getting a personal loan. However, some lenders charge a higher interest rate precisely because it is unsecured.
Different Types of Personal Loans in India
One of the best things about personal loans in India is that there are numerous types, each one serving a unique purpose. Here are the different types of personal loans you should know about:
Get an Instant Personal Loan from CASHe
CASHe provides unsecured short-term personal loans from ₹15,000 to ₹4,00,000 for loan tenures ranging from 3 months to up to 18 months through a smart, intelligent digital loan app. Its user-friendly interface enables faster loan applications and quicker loan disbursals. The process of applying for a loan is a breeze. The user logs in using his Facebook, LinkedIn, or Google Plus accounts. The next step includes filling in basic details and uploading his identity proof, such as his PAN card, his latest salary slip, and his bank statement, using the app.   Once registered, the eligibility is confirmed within minutes, along with the eligible loan amount. The eligibility is calculated using a sophisticated algorithm that mines the borrowers' mobile and social network and requests basic documentation to arrive at a Social Loan Quotient – SLQ score and a loan eligibility amount. Once the credit is approved, the requested amount is credited to the user's bank account within minutes. The repayment process is as simple as applying for a loan. The user can directly credit the amount back through bank transfer on the designated due dates.
Personal Loan Interest Rates
CASHe charges processing fees starting from ₹500 to ₹1,200 depending on the loan product you are eligible for. Our interest rates are competitive and calculated on a per-month basis for the entire amount. We offer a 2.50% interest rate per month (Equivalent to reducing the balance interest rate to 3.71% per EMI) on the loan amount.
We also offer a 5-day interest-free grace period to pay your EMI at the end of every month. But do note that there is a 0.7% interest fee penalty charged for any subsequent payment delays.
Tips for Successful Personal Loan Application
Proper documentation: Uploading the necessary documentation is one of the primary requirements for a successful loan application. As the platform is 100% digitized, all documents are expected to be uploaded on the app itself. Do note for faster processing and approval and disbursals. The documents need to be genuine and legible.
Your credit score: While most financial institutions consider the bureau scores to determine your credit history before lending you a personal loan, CASHe uses sophisticated AI-based algorithms and alternative data sets to arrive at your credit score. The scores generated from SLQ determine your creditworthiness.
Good repayment history: It is imperative to have a good repayment history on your past loans, whether from CASHe or other financial institutions and banks. Late repayments or default status on any loans against your name will automatically flag you as a customer with a negative profile on our platform.
How does technology play a role in determining credit to a borrower like you?
The technology that enables us to deliver an enhanced customer experience is our proprietary AI-based algorithm called the Social Loan Quotient (SLQ). SLQ uses a combination of Big Data Analytics and proprietary Artificial Intelligence based algorithms to evaluate traditional inputs and the user's digital footprint to measure their creditworthiness. SLQ is forward-looking in nature as it measures a borrower's propensity to repay based on currently available information, as opposed to traditional credit scoring systems, which deliver a score based only on historical financial behavior. An individual with no history in the Indian financial system but whom our SLQ engine determines has a reasonable propensity to repay can get a loan from CASHe. This is quite unique, and we have successfully could create a large customer base who now enjoy borrowing from CASHe.
Why choose CASHe for your personal loan needs?
Our mission is to deliver honest and transparent short-term financial products to young Indian professionals like you to meet your everyday needs and aspirations. We have created a simple environment for borrowers to avail of these instant personal loans quickly. Unlike banks or other lending institutions, CASHe not only cuts down the usual hassles of paperwork and personal meetings when borrowing cash but also eliminates all human interactions. CASHe has revolutionized the short-term personal loan market in India by creating a one-stop shop for young professionals who can now access credit in an elegant and uncomplicated way. CASHe makes it simple and quick to avail of an online loan with minimum documentation – all done through the app.
What are the eligibility and disbursal limits for a loan from CASHe?
The following information illustrates the loan eligibility and disbursal limits
| | | |
| --- | --- | --- |
| Loan tenure | In months | Loan eligibility |
| 90 days | 3 months | Up to 110% of net monthly salary |
| 180 days | 6 months | Up to 210% of net monthly salary |
| 270 days | 9 months | Up to 310% of net monthly salary |
| 360 days | 12 months | Up to 400% of net monthly salary |
| 540 days | 18 months | Up to 500% of net monthly salary |
Before you apply for an instant personal loan, do check the personal loan interest rates and eligibility criteria on the app. Let us simplify the eligibility in terms of salary and corresponding loan amounts that we offer:
| | | |
| --- | --- | --- |
| Salary eligibility | Minimum loan amount | Maximum loan amount |
| ₹15,000 | ₹15,000 | ₹1,10,000 |
| ₹20,000 | ₹25,000 | ₹2,10,000 |
| ₹25,000 | ₹50,000 | ₹2,58,000 |
| ₹40,000 | ₹75,000 | ₹3,00,000 |
| ₹50,000 | ₹1,25,000 | ₹4,00,000 |
As mentioned earlier, we charge a 2.50% interest rate per month (Equivalent to reducing the balance interest rate of 3.71% per EMI) on the loan amount. Do contact us for more details or to understand the interest charges in greater detail.
Documents required for CASHe Personal Loan
Now that you've checked your personal loan eligibility and disbursal limits, here's a quick checklist of the documents you need to upload for your instant loan application:
PAN card for photo ID proof
The latest bank account statement which shows the salary credited into the account
Aadhaar card (optional)
Permanent address proof (ONE of the following: Passport/driver's license/utility bill showing your name/voter ID card). Suppose the current address is different from the permanent address. In that case, you can submit any one of the following:

Leave and license agreement of current residence/utility bill (power/landline phone/gas bill)
Your selfie as photo proof
Once the documents are verified and approved, we process your online loan and subsequent disbursal is credited to your bank account.
What are the different ways to pay your Loan EMI to CASHe
You can pay the EMIs via NEFT/IMPS.
Enter your CASHe CLN number as the account number, with the account name 'Bhanix Finance and Investment Ltd.
Our IFSC is KKBK0000958
Personal Loan EMI
Wondering how much will you have to pay in monthly installments for a certain loan amount you wish to borrow? Download the CASHe App! Just mention the loan amount, tenure, and interest to determine what will be the final amount that needs to repaid and what is the monthly breakdown of the same.
Some Must-Know Terms Related to Personal Loan
Before you take a personal loan from CASHe, do familiarise yourself with these important terms to help your own understanding of the instant personal loan:
Tenure: This refers to the term or the total time period for which the loan is granted. Personal loan tenures from CASHe range from 90 days to 540 days.
Interest rate: It is the rate of interest charged on the loan amount. It remains constant for the entire tenure of the loan.
Employment type: This term refers to whether you are a salaried individual or a self-employed one. Most lenders prefer to offer personal loans to salaried individuals with a regular monthly income.
EMI: An equated monthly installment (EMI) is a fixed payment amount made by a borrower to a lender at a specified date each calendar month. Equated monthly installments are used to pay off both interest and principal each month.
Credit score: A credit score is a unique number generated against your loan application based on the information provided by you. Your loan status is invariably linked to the scores generated by our credit rating platform called the SLQ.
Disbursal: It refers to the disbursal of the credit amount from the lender to the borrower's bank account
Charges and Fees Related to your Personal Loan with CASHe
Our range of instant personal loan products carries interest charges that are lower than a credit card. Besides this, we believe in keeping the charges and fee transparent so that you are fully aware of what you are going to pay before you apply for a loan with us. Need a personal loan? Read up on our interest rates and charges before you apply:
We charge 2.50% interest per month (Equivalent to reducing the balance interest rate to 3.71% per EMI) across the loan products available on the platform.
| | | |
| --- | --- | --- |
| Tenure | Interest per month | APR |
| 90 days | 2.50% | 30.42% |
| 180 days | 2.40% | 29.20% |
| 270 days | 2.25% | 27.38% |
| 360 days | 2.25% | 27.38% |
| 540 days | 2.25% | 27.38% |
We offer a 5-day interest-free grace period to pay your EMI at the end of every month.
We charge a 0.7% interest fee penalty if you default on the EMI or do not pay after the 5-day interest-free grace period.
The Schedule of processing fees (charged every time you take a loan from CASHe) is as follows:
| | |
| --- | --- |
| Tenure | Processing fee |
| 90 days | ₹85 Flat for loans amounting from ₹0 to ₹5,999, ₹500 Flat for loans amounting from ₹6,000 to 33,333, and 1.50% for loans amounting from ₹33,334 to ₹99,999 |
| 180 days | ₹1,200 or 2% of the loan, whichever is higher |
| 270 days | ₹1,200 or 2% of the loan, whichever is higher |
| 360 days | ₹1,200 or 2% of the loan, whichever is higher |
| 540 days | ₹1,000 or 3% of the loan, whichever is higher |
What instant loans are on offer with CASHe?
CASHe offers short-term personal loans from ₹1,000 to ₹4,00,000, payable over a period of 3 months to up to 18 months.
Things to Know Before Applying for a Personal Loan
About to apply for the loan? Read this first:
Maintain a good credit history: It is important to maintain a good credit history as it represents your creditworthiness. Make sure you pay your past dues on time for the lender to give you a positive credit rating on your subsequent loan.
Check the all-in cost: Besides the interest charges, there are other charges involved like processing fees, late payment fees, etc. Make sure you read the terms and conditions of the contract of information available on the lender's website before applying for a loan.
Choose the right loan product based on your needs: Choose the loan amount that meets your needs and requirements. Opting for a large loan when you don't need it will only lead you to have higher liabilities and monthly payouts.
Make sure you have the capacity to repay: If you feel you cannot service the personal loan EMIs, do not take a loan. Failure to service EMIs will result in penalties and also spoil your credit history.
Make sure you choose a credible lender: There was a time when banks with umpteen branches were the only lenders from whom you could borrow without worry. However, today there are simpler and more convenient options like CASHe. Whichever lender you choose to borrow from, ensure you do a credibility check to see that it's not a fly-by-night operator.
Loan process simplicity: Most financial institutions or banks would ask you to submit a lot of documents to ascertain your loan eligibility. These documents range from Identity Proofs to Pay Slips and Income Tax Returns. On the other hand, a lot of new-age loan providers have done away with clunky processes, especially if your loan amount is smaller. For instance, with CASHe, you can simply check your eligibility by providing 4 simple pieces of documentation and simply submit your application through the app for a loan amount anywhere between ₹15,000 to ₹4,00,000.
Loan disbursal time: You often need loans to meet your immediate financial needs. For instance, you have planned for your housewarming celebration or want to pay for your medical expenses. At such moments, the speed with which your lender can disburse the loan is of utmost importance. CASHe, for that matter, disburses loans within a few hours after approval.
Frequently Asked Questions About Personal Loans
As mentioned above, a personal loan can be used for any purpose. Whether you wish to go for a vacation or pay for an urgent medical procedure, a personal loan can see you through any dream or crisis with equal flexibility. Thus, it functions as a marriage loan, home renovation loan, education loan, medical loan, business start-up loan, car/house down payment loan, and so on. These are some frequently asked questions about CASHe personal loans:
Where can I find the CASHe application?
CASHe is available for download on Google Play and the App Store.
What is SLQ (Social Loan Quotient)?
SLQ is India's first social behavior-based credit rating system for salaried professionals and young salaried millennials.
How soon can I get the loan?
As soon as your correct documents are uploaded and verified, usually within minutes.
Can I change my loan requirement after applying?
We cannot accept changes to the requirement already made. You can make a fresh application after we have closed the earlier one.
Who can apply for a loan with CASHe?
Any Indian citizen residing in India, above the age of 18, with proof of current employment, earning a monthly salary of 15,000 and above, a bank account, a Facebook/LinkedIn account, and valid identity and address proof can use the CASHe app to avail loans.
How much cash can I borrow from CASHe?
With our multiple loan options now available on tap, you can now opt to borrow personal loans starting as low as ₹15,000 to a maximum of ₹4,00,000 with a repayment period of 90, 180, 270, 1 year, and 1.5 years.
What is the minimum monthly income to be eligible for a personal loan on CASHe?
A salaried individual needs to be earning a minimum of ₹15,000 every month in order to be eligible for a personal loan.
Can I repay in EMIs?
Yes, you can.
Why choose CASHe for Personal Loan?
CASHe offers a user-friendly experience where borrowing a personal loan is not a hassle anymore. Given that you can borrow up to ₹4,00,000, you can take care of multiple requirements with that loan amount. What's more, having a tenure of 540 days (1.5 years) makes it so convenient for an individual to repay the amount on time!
What other services does CASHe offer?
Apart from a personal loan, you can also apply for a credit line, buy now pay later deals, and digital gold on CASHe.
How to improve your chances of getting a personal loan?
One of the best ways to improve your chances is by ensuring you have a good credit score and credit history.
How to get a personal loan statement?
Once you have created an account and secured a personal loan on CASHe, you can check out your profile to download the personal loan statement.
How to avoid rejection of personal loan applications?
There are several steps you can take to avoid being rejected for a personal loan such as checking your credit score and report, comparing lenders and loan products, being honest and accurate on your application, and being prepared to provide documentation.
How to check my personal loan status?
Log into your CASHe account and click on "check personal loan status" to know about the application and disbursal of the personal loan amount.
CASHe – Instant Personal Loans in Minutes!