5 Ways Buy Now, Pay Later Is Revolutionizing Everyday Life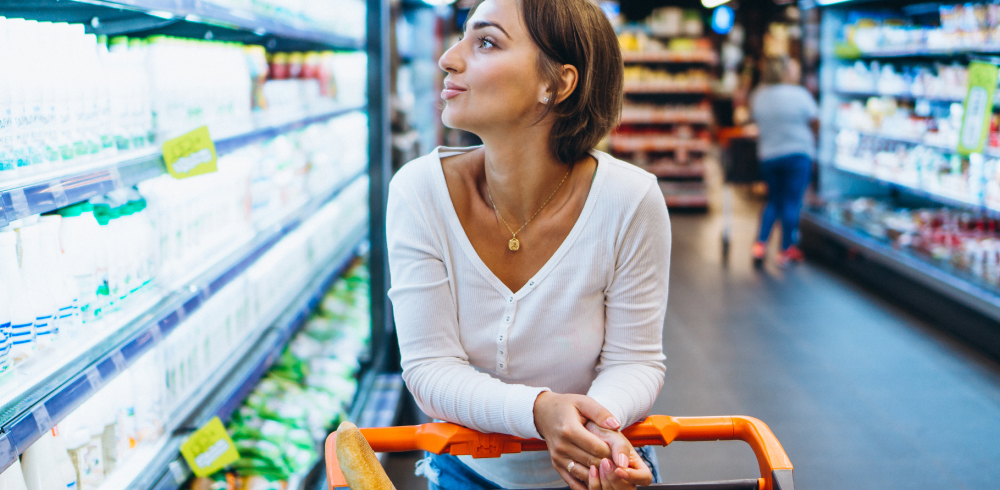 The era of digital banking began with the advent of net banking and it has since grown exponentially. Today's digitally advanced markets have a plethora of tech-savvy banking options including UPI, digital wallets, personal loan apps, and various banking cards. A rising star in this category is Buy Now, Pay Later.
Buy Now, Pay Later products are small loans that allow you to make a purchase and pay for it over time in small instalments. These loans are offered at the checkout stage by the retailers themselves or through third-party BNPL providers such as LazyPay, Simpl, ZestMoney, ePayLater, and CASHe.
Buy Now, Pay Later has gained ample traction over the last year and our prediction is that it will only gain more popularity in the future. BNPL will not only affect the larger financial economy but also the lives of regular consumers.
Read on to learn the 5 ways Buy Now, Pay Later is revolutionizing everyday life.
Putting More Power In The Hands Of The Customer
The COVID-19 pandemic put a lot of strain on the average consumer's finances. With increased healthcare expenses, significant salary cuts, and general market upheavals; the purchasing power of individuals took a hit. For some, this meant that buying essential items was a problem. The Pay Later option looks to reverse this by placing more power in the hands of the customer.
By giving consumers the choice to pay for everyday items over time, BNPL ensures that individuals get the necessities even if they are in a cash crunch. Moreover, since spreading out a purchase and paying for it later is healthy financial planning, BNPL works for non-essential items as well.
Providing Credit To Those Who Cannot Get A Personal Loan
Buy Now, Pay Later helps bridge the gap between lower purchasing power and higher expenses. Individuals who fall in this bracket might not be able to afford or qualify for a credit card, personal loan, or line of credit because of a low monthly income, low credit score, or other factors. BNPL is a particularly useful option for them.
Unlike credit cards, BNPL has more lenient eligibility requirements and higher approval rates. Unlike personal loans, BNPL options also allow you to borrow smaller amounts of money. This makes it ideal to pay for smaller purchases such as essential items, utility bills, etc, without taking on too much debt. As these are largely interest-free instalments, you also save money on interest.
Offering A Financially Inclusive Product
Buy Now, Pay Later does not require applicants to have a high credit score nor does it charge additional fees or high-interest rates. Thus, it is perfect for young professionals, people working in the informal economy, as well as residents of lower-tier cities. These individuals often need small-ticket credit loans and do not have the capacity to pay high fees. They also may not have easy access to formal financing options.
Especially for rural areas, where online shopping is easy and eCommerce giants such as Amazon and Myntra deliver – Buy Now, Pay Later allows them to afford items without incurring additional costs.
Creating Hassle-free Credit
Buy Now, Pay Later is a hassle-free and user-friendly credit option. In an industry known for being filled with tedious processes and extensive paperwork, BNPL is a breath of fresh air. Apps such as CASHe make it easy to use for anyone with access to a smartphone. Learn more about how the CASHe Buy Now, Pay Later process works here.
Incorporating Consumer Credit Into Everyday Life
Online shopping gained popularity, especially during the pandemic, as it offered a safe, speedy, and convenient way to buy groceries, clothes, utilities, and other essential items. Responding to consumer demands, eCommerce companies such as Amazon, Myntra, Flipkart, and Big Basket now offer to Buy Now, Pay Later options.
As the customer, the retailer, and the BNPL provider all benefit from this arrangement, consumer credit becomes an even larger part of the average customer's life.
Want to enjoy the pay later option for an Amazon purchase? Want to pay EMIs without a credit card? Download the CASHe app today and get started on your BNPL journey!