App ke liye loan! – By THE HANS INDIA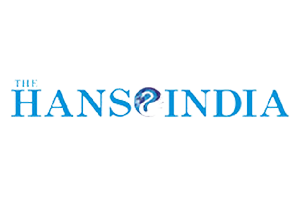 There are many apps which cater to your everyday needs. Be it fitness, information, banking, etc. You name it and there are apps available for that. Joining the digital revolution CASHe, a mobile-based app provides short term personal loans for 15, 30 and 90 days at interest rates on par with credit cards to salaried people.
The youth centric app ? CASHe is a start-up by TSLC PTE Ltd. It uses a sophisticated proprietary algorithm that mines the borrowers? mobile and social network data and requests basic documentation from him to arrive at a?Social Loan Quotient? (SLQ) and a loan eligibility amount.
CASHe?s target clients are young professionals in the 20-35 years? age group. Upon confirming eligibility, these individuals can avail of loans ranging from 5000 ? 100,000.
?CASHe is considered the Facebook of the financial world and is redefining the Indian credit system in a smart, social world!
In a span of two months of the launch, we have 60 per cent repeat customers, 1.3 crore value of loans disbursed, 20,000 app downloads and 800 loans given,? V Raman Kumar of CASHe reveals.
CASHe simplifies young professional?s borrowing experience by taking out the complexities involved in the taking of a loan. The app makes it simple and quick to request for a loan with minimum documentation ? all done through the app.
?An employed individual can avail loans ranging from 5,000 ? 100,000 payable over a period of 15-30-90 days,? Raman adds.
He says that from ideation to setting up the technology and operations, it took them five months to build the app. ?Coming up with that unique app idea is often the easiest part. Creating and developing our industry-first proprietary technology algorithm with very little or no data was a challenge.
The predictive engine is a work in process as it continues to learn from every transaction. Launching upgrades after upgrades every week to keep the app best-in-class and stay ahead of everyone else in the market place is a challenge. Creating and maintaining an app with exceptional user experience takes an enormous investment of time, effort, and money,? he informs.
Speaking about the loan defaulters he shares: ?Our loan defaults are in 2-4 per cent range at this time. This will come down as the predictive engine becomes more agile and sophisticated. Our backend credit scores generated from the SLQ of a borrower gives us a near-accurate reading of a borrower?s profile when he requests for a loan.
We do allow a 7-day extension to the borrower to repay his dues with additional fees. Customers, who default on their payments are sent reminders following which we involve our loan recovery team to initiate calls and follow up mails.?