Big Basket Online Shopping Made Easy with Instant Personal Loans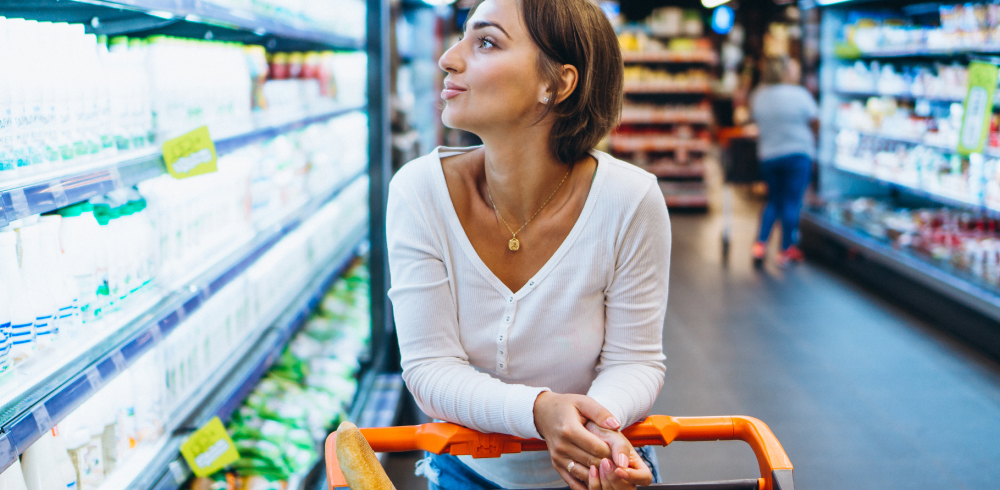 Big Basket, the online grocery store giant, is an innovative retail store. your one-stop solution for everything from food supplies to home essentials. These include winter drinks, fruits and vegetables, daily staples, snacks stores, cleaning and household, beauty and hygiene, home and kitchen, and brand essentials. In short, it brings a whopping 2000+ products from over 1000 brands serving 4 million happy customers across 25 cities. It has revolutionized the way the country shops by offering Slotted Delivery, Express Delivery, and BB Specialty Store. You can benefit from early morning/late night home deliveries as well as delivery in 90 minutes.
But there are times when you are amid a cash crunch. This is especially true when you must pick groceries at the beginning of the month, with several other financial liabilities to tick off. That is when we tend to minus products from carts to stay within the monthly budget. But long gone are the days when financial constraints would stop you from enjoying a comfortable lifestyle. CASHe understands and presents a unique solution: The Big Basket buy now pay later. You can save big while picking groceries on the app or website.
How to Get the Big Basket Loan
The loan application is a quick and seamless process. It ensures quick disbursal, flexible tenors, and zero collateral. For getting your stuff delivered right at your doorstep with a shopping limit of up to ₹10,000, follow the below steps:
#1: Download the CASHe app on your smartphone from Google Play Store or App Store.
#2: Make a profile by uploading the necessary documents. Fill in personal and employment details too.
#3: Click on the 'Shopping Icon'
#4: Apply for the Big Basket Shopping Loan
#5: All details are verified. An app agent gets in touch with you if any extra information is needed or for further queries.
#6: The money is then credited as a Big Basket Voucher. You can redeem the next time you choose Big Basket online shopping at the store through the app or website.
Big Basket Loan Option
The validity is for 12 months for each voucher issued. The acceptance method would be online for both mobile and desktop purchases. For loan duration for 90 days, 3 installments of 30 days each with a 7-day interest-free grace period for each installment. For loan duration of 180 days, 6 installments of 30 days each with a 7-day interest-free grace period for each installment. The minimum loan amount can be as low as ₹1,000 for 90 days, ₹6,000 for 180 days. The maximum loan amount is ₹10,000 for 90 days and 180 days.
Pack back in 90 days at 0% interest rate or in 180 days at 0.5% interest rate. Choose either auto-debit facility or payment methods like NEFT/IMPS. No cash is accepted.
How to Redeem the BB Voucher?
The first step is to log onto www.bigbasket.com or use the mobile app or the M-site. You can download the mobile app from the play store or app store. Enter the 16-digit voucher code at the time of checkout. You can purchase from all categories across the store. Then, make the payment in full using the BB wallet. The top feature of the buy now pay later deal is that the amount is valid for 1 year, unlike standard gift cards that are usually a one-time use. You can repay the amount at a future date through pocket-friendly EMIs.
An Instant Personal Loan for Big Basket
Social Loan Quotient is an AI, ML, and smart analytics-based credit scoring mechanism that leverages data sources like education, social media footprint, monthly salary, smartphone metadata, career experience, and basic KYC details. So, you can get the loan even if you do not have a sound credit profile. The SLQ score can determine the loan eligibility amount. The rest of the process is a breeze. Your requested amount is credited to the bank account within minutes. You can now use the money to shop everyday essentials on Big Basket.
Maintain a good credit history. Then, choose the correct loan product based on your shopping needs on Big Basket. These will further speed up the already instant personal loan disbursal process.
Big Basket BNPL on CASHe App
It is the simplest way to get a personal loan online for salaried individuals. No salary slips, foreclosure charges, or hefty documents are required. The amount is credited instantly to your bank account. The lender does not question the purpose of the loan. Use it to fund your needs from groceries, kitchen, garden & pets, gourmet, baby care, and beverages.
So now you can think of shopping freely on Big Basket. No need to worry about clearing the bills upfront from your pocket. Buy now pay later deal allows you to splurge. Simply make sure to pay back the EMI on time.