Budget Crunch While Planning A Weekend Getaway? Let An Easy Loan Help You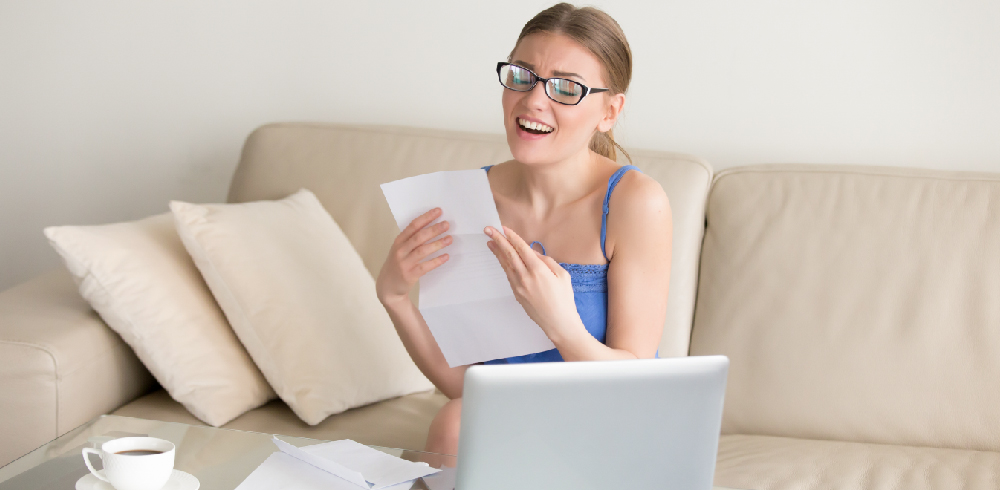 With busy schedules, fast-paced working environments, and hectic schedules, a weekend getaway helps you rejuvenate and energize. Recent pandemic-related restrictions made it impossible to break away from the routine for leisure. Now that things are returning to normal, a small weekend getaway can be a perfect solution for a family or group of friends.
Though a weekend getaway appears to be the ideal way to relieve stress and unwind, we all have different circumstances. Some of us may be unable to take this trip due to financial constraints. Fortunately, we now have a solution for financial difficulties in the form of app-based instant easy loans from partners such as CASHe. You can sign up for these easy loan apps with very little documentation, and if your profile meets the eligibility requirements, you will have a line of credit. For young salaried professionals, easy loans can be a fitting solution for requirements arising from time to time.
What is an Easy Loan?
The term "easy loan" refers to a type of personal loan that is said to be simple due to its unconventional application and approval process. These loans are applied for online or through an app, with minimal documentation required (in some cases, just a few scanned copies) and quick approval and disbursement. These loans are the ideal solution in the event of an emergency or the management of a short-term requirement.
Easy loans are an excellent way to meet urgent needs arising from a variety of situations. They are simply fantastic due to their unsecured nature, the flexibility of amount, and the flexibility of tenure, which ranges from 15 days to 2 years.
Reasons to consider Easy loans for Weekend Getaway:
Flexible Tenure: For weekend getaways, easy loans should be considered over other types of loans because they provide you with a variety of loan options based on your eligibility fulfillment. The loan options range in duration from 15 days to 2 years, so you can choose the loan tenure based on your expected cash flow and keep the interest cost as low as possible.
Quick Loan: Another reason to select an easy loan for a short-term purpose is the nature of the loan application process. You do not need to visit lending partners to obtain an easy loan, as is the case with traditional loan formats. In this case, the procedure can be carried out using a beautifully designed app. The documentation is minimal, and the approval process is entirely automated, with advanced algorithms determining eligibility. After successfully securing the eligibility, you can explore different loan options listed on the app and get a quick disbursement of the chosen loan.
Online: As previously stated, easy loans are unconventional in nature, as there is no need to visit the offices of the lending partner. The entire process has been completely digitized, making it faster and more convenient for millennials.
Affordability of interest rates: Given the nature of easy loans and the degree of flexibility associated with them. When compared to credit card loans, the interest rates on these loans are quite reasonable. The CASHe Easy Loan is available at a monthly interest rate of 2.5 percent.
Reasonable Processing fees: For the entire loan granting process, easy loans charge a reasonable processing fee. These loans do not have any hidden fees; the processing fees are disclosed upfront and charged exactly as stated. The processing fees at CASHe range from Rs. 500 to Rs. 1200, depending on the loan tenure and amount.
Required documents for Easy Loans:
With a little variation from lending partner to lending partner, these are the required documents for easy loans. As the whole process is 100% digital, a clearly scanned copy of the requirements and a Selfie for photo proof fulfills the purpose
Photo ID proof
Salary proof
Bank statement: Of the last three months showing salary credited in the account
Address proof
Photo proof
Why Easy loan for Weekend Trip:
When you go on a trip, you want to enjoy it as much as possible, and where things may go slightly over budget, a personal loan allows you to do so. An affordable personal loan with flexibility in terms of amount and tenure allows you to be worry-free about expenses such as your choice of lodging, drinks, and dining expenses and purchasing souvenirs for family and friends. A trip should be taken to be enjoyed, and the need to track every rupee spent can be inconvenient. An easy loan can help in relieving budget crunch and let you enjoy life more by providing you with the ability to do your best by spending a little extra.
Conclusion:
Weekend trips are an excellent way to disconnect for a short period; they provide a much-needed break from monotony, particularly for salaried professionals. Even though these trips are short, we cannot count every penny we spend when going on a trip. To alleviate the budget crunch when going on these getaways, we can enjoy greater freedom and flexibility in all aspects. Download an easy loan app and browse the loan options available to keep it in your arsenal for the next trip you plan.