CASHe integrates Paytm Wallet for direct cash transfers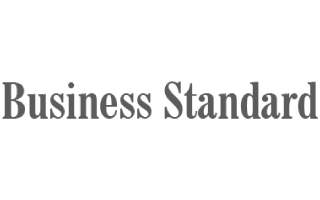 Aeries Financial Technologies Pvt. Ltd., a fin-tech company promoted by serial entrepreneur and private equity investor Mr. V. Raman Kumar, today announced that CASHe, India's fastest loan giving app for young salaried professionals, has partnered with Paytm, India's largest mobile payments and commerce firm to allow its users to deposit cash transfers from CASHe to their Paytm wallets.
CASHe offers multiple loan options ranging from Rs. 5,000 to Rs. 4,00,000 payable over 15, 30, 90, 180, 360 and 540 days.
With this integration, users of CASHe now have an option to transfer their loan amounts into their Paytm Wallets in part or in full and credit the rest of the amount into their bank accounts. This is an industry-first innovation from CASHe.
"The mobile wallet usage has grown exponentially over the last few years. We are excited with our partnership with Paytm, the leader in digital payments in India. Both CASHe and Paytm stand to gain with this integration. Our easy-to-use mobile application platform will now offer an option for our users to directly credit their loan amounts into their Paytm accounts in parts and the rest can be directly credited in to the bank accounts. With their wallets now funded, our customers can use Paytm to pay for various transactions. The integration with Paytm is in line with our product expansion strategy to continuously innovate and offer benefits to our customers," said Aeries Financial Technologies Pvt. Ltd., V. Raman Kumar, Chairman.
CASHe provides hassle-free loans with its app enabled documentation and loan disbursal or repayment process. Powered by its industry-first algorithm driven credit scoring platform, The Social Loan Quotient (SLQ), CASHe quickly determines a user's credit worthiness by using multiple unique data points to arrive at a distinct credit profile of the customer.
SLQ is transforming the traditional credit rating measurements thereby providing immediate loans to the under-served young professionals who are kept out by traditional credit rating and banking systems. CASHe is completely automated and requires no personal intervention and no physical documentation.
The average time taken for a loan to be disbursed is about eight minutes, subject to proper submission of all documents.