CASHe launches its iPhone application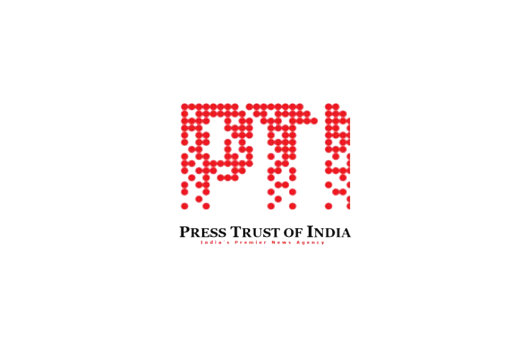 Mumbai, Maharashtra, India
· Following the successful launch of its Android App, CASHe now launches its eagerly awaited iOS version
· CASHe now available for all its users across Android, IPhone & iPad devices.
· The new and improved app boasts of additional features and easy-to-choose multiple loan products
· CASHe has disbursed over Rs. 30 crores worth of personal loans since it's app debuted on Android on April 1st 2016
· Has crossed over 90,000 app downloads since launch on Google Play
· CASHe now offers loans ranging from Rs. 5,000 to Rs. 4,00,000 payable over 15, 30, 90, 360, and 540 days
TSLC PTE LTD., a fin-tech company promoted by serial entrepreneur and private equity investor Mr. V. Raman Kumar, today announced the launch of CASHe for iPhone & iPad devices. CASHe is India's leading mobile-enabled instant personal loan application for young salaried professionals. The fast-growing fintech start-up has witnessed phenomenal growth since the launch of its technology platform and has revolutionised lending to the millennials. CASHe provides hassle-free loans with its app enabled documentation and loan disbursal/repayment process. Powered by its industry-first algorithm driven credit scoring platform, The Social Loan Quotient (SLQ), CASHe quickly determines a user's credit worthiness by using multiple unique data points to arrive at a distinct credit profile of the customer. SLQ is transforming the traditional credit rating measurements thereby providing immediate loans to the under-served young professionals who are kept out by traditional credit rating and banking systems. CASHe is completely automated and requires no personal intervention and no physical documentation. The average time taken for a loan to be disbursed is about 8 minutes, subject to proper submission of all documents
With a strong user base of over 90,000 Android applications, this application is now available on iOS platform. iPhone users can now download the CASHe application and log in using their current social media profiles with some basic personal details to apply for a loan. Within 8 minutes, the user is notified of his loan eligibility. With multiple loan options ranging from Rs 5,000 to Rs 4,00,000 payable over 15, 30, 90, 360 & 540 days, CASHe has now expanded its reach to users across Android and iOS platforms.
"We are extremely happy to release the iOS version of CASHe". said Mr. V. Raman Kumar, Chairman of TSLC PTE LTD. "This much awaited release is in response to the requests from iPhone users. We have significantly enhanced the user interface of the app to cater to our sophisticated customer base. Also by introducing multiple tenure loan offerings we have been able to meet the requirements of our diverse customer requirements, be it for EMI payments, medical emergencies, travel or lifestyle spending," he added.
CASHe has witnessed an impressive 80% growth in customer base during the month of November alone from customers across the country post the demonetisation policy announcement.
About CASHe
CASHe, a fin-tech product from TSLC PTE. LTD., is as unique as the young professionals it serves.
In a smart digital world, CASHe offers millennials quick and easy personal loans through processes that are transparent, innovative and tuned to the times. CASHe utilises sophisticated algorithms and machine learning capabilities to deliver an amazing and improved lending experience to our customers, thereby helping young professionals achieve their financial goals effortlessly. CASHe offers instant transfer of funds for approved applicants.
An initiative established by a visionary founder whose last venture was valued at over a billion dollars, CASHe is brought to you by a team known as much for its expertise and experience in technology, banking, AI and big data analytics as it is for its past entrepreneurial success. CASHe is currently available on Android and iOS platforms.