Ex-Blackstone head leads funding for app-only lender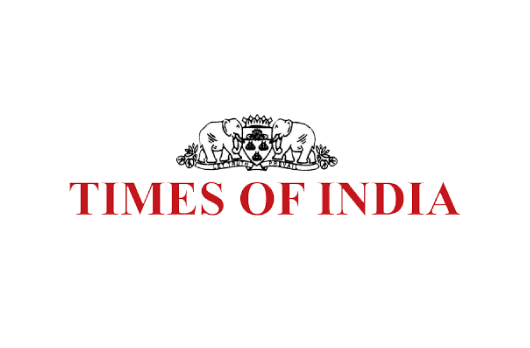 BENGALURU: CASHe, an app-only provider of short-term personal loans to young professionals based on their social quotient and earning potential, has funds raised investments from a group of investors led by former Blackstone India head Mathew Cyriac. The one-year-old fintech startup has also secured financing support from Kotak Mahindra Bank as it targets Rs 1,000 crore loan book this calendar.
Alternate asset manager Florintree Advisors, controlled by Cyriac, is leading Rs 25-crore inv estment in CASHe founded by technology entrepreneur V Raman Kumar, who sold healthcare transcription major MModal to One Equity Partners for $1.2 billion five years ago. Raman Kumar, through the parent Aeries Technologies, has infused Rs 42 crore into CASHe, taking total capital raised to Rs 67 crore. This is the first fintech investment by Cyriac, who recently quit as the co-head of private equity giant Blackstone in India.
The funding will further increase CASHe's scale of business and solidify its position as the country's leading app-only lending platform, which has echoes of US online lending startup SoFi, a predominantly student loans provider recently valued at about $5 billion by SoftBank and Silver Lake Partners.
"… We are currently disbursing about Rs 1 crore daily in loans with a median tenure of 55 days. This helps us to turnaround the capital 7 to 8 times," Raman Kumar told TOI.
He said CASHe has secured financing support from Kotak, which is provide Rs 3 crore for every Rs one crore of equity capital deployed.
CASHe helps young people avail loans ranging from Rs 5,000 to Rs 4 lakh payable over a period of 15, 30, 90, 360 and 540 days with interest rates on par or lower than credit cards. It has already given loans worth Rs 50 crore since it's launch last year. It uses an algorithm driven credit scoring platform, The Social Loan Quotient (SLQ), which helps it determine an user's credit worthiness by tracking mobile data usage, social media profiles and identity details.
CASHe also announced that data scientist and IIM-B professor Pulak Ghosh was joining the company's board of directors, as it works on bolstering Social Loan Quotient through big data, artificial intelligence and machine learning capabilities. The app-only lender has seen more than 1,20,000 downloads across Android and iPhones.
"We are projecting a loan book in excess of Rs 1,000 crore in the next one year, based on our current growth rates, and we have enough fire power to reach there," said Kumar, who himself has backed several startups and emerging companies as an angel abd public markets investor. Aeries claims that CASHe, which is completely automated, takes about 8 minutes to disburse a loan, subject to proper submission of all documents. All loans processed by CASHe are disbursed through its RBI registered NBFC.