Is Credit Line The Same As Buy Now Pay Later?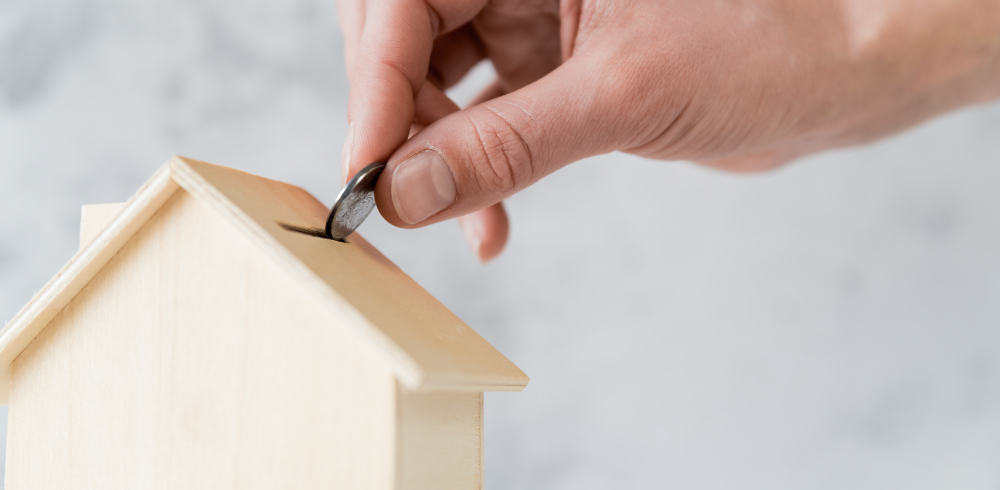 In recent years, leading loan apps in India have started offering a line of credit to salaried Indian individuals. A credit line offers instant access to money when you need it the most. Let's look at the product in some detail, in the following sections.
What is a credit line?
A credit line is a reserve of money made available to you based on your income, credit score, repayment history, age, etc. It is a constant source of funds that you can use instantly at any time, for emergencies as well as to shop. The instant credit line offers three types of funding solutions:
#1 Personal loan: Leading apps in India offer personal loans from a minimum amount of Rs 1,000 to a maximum of Rs 1,00,000 based on your income and credit score. The loan is payable for a minimum tenor of 3 months and a maximum of 1.5 years. The interest charged on the personal loan is payable only on the borrowed amount, and not on the entire credit line available to you.
#2 Shopping loans: These shopping loans are available at 0%* interest and easy EMI's to purchase products and services across the vendors and merchants partnering with the loan app. Leading loan apps have merchant associations with top brands like Amazon, Flipkart, Big Basket, Apollo Pharmacy, Urban Company, Uber, Myntra. The shopping loans are applicable to shop for items on these partner sites only.
#3 Personal loan + shopping loans: The credit line may disburse one personal loan and multiple shopping loans. The loans are made available against the available credit. If credit is completely utilized,a fresh application will have to be made to reinstate the credit line.
The credit line is reinstated in full when the borrowed loans are repaid. There is no need to repay all the borrowed money at one go – monthly EMIs take care of the loan repayment, and the instant credit line keeps getting reinstated. Meanwhile, it is still available for more funding.
What is a Buy Now, Pay Later loan?
A Buy Now, Pay Later (BNPL) loan is a shopping loan offered by the credit line, as outlined in the point above. Leading apps offer shopping loans in partnership with select brands. The loan is offered on a 0% interest basis, or a no-cost basis. Once you apply for the shopping loan, it is disbursed in the form of a gift card or voucher, or in the form of cash in the merchant's wallet (such as an Amazon Pay account).
You can take multiple BNPL loans at the same time from the credit line, provided you have sufficient credit. The loans are offered from tenures ranging between 90 and 180 days and are repaid in easy installments.
How to get the credit line?
To set up the line of credit, you must start by installing the preferred lending app. Check that it offers a credit line and not just a personal loan as most other lending apps do. Before you install it, check for its user ratings and reviews on the Google Play Store (for Android phone users) and Apple App Store (for iPhone users). Most lending apps are smartphone-enabled and do not work on laptops or desktop computers. Thus, when you apply to set up a line of credit or get a loan, you must necessarily apply using your smartphone.
Finish app installation by following the steps as directed.
Once installed, read up on the line of credit and understand its features in detail. You can now initiate setting up your line of credit by submitting your financial and personal documents as instructed on the app.
The app follows its due KYC and credit check processes. Once everything is verified, your credit limit is set up.
Once the credit line is set, you can start borrowing both personal and shopping loans against it. If you wish to borrow a BNPL loan, click on the 'Shop' icon and apply for the loan by clicking on the brand's icon on the screen. The app disburses the shopping loan to your email ID as a voucher or gift card or adds the money to your wallet (for example, the Amazon Pay account), as the case may be.
Repay the loan in 90 or 180 days. The loan is repaid in EMIs from your salary every month. Every time you make a payment, the line of credit is reinstated for the paid amount.
Conclusion
It is clear from the points detailed above, that a line of credit is not the same as a BNPL loan. Before applying for either, do check the credentials of the lending app prior to installing it on your phone.