No Need to Worry About Collaterals When It Comes to a Personal Loan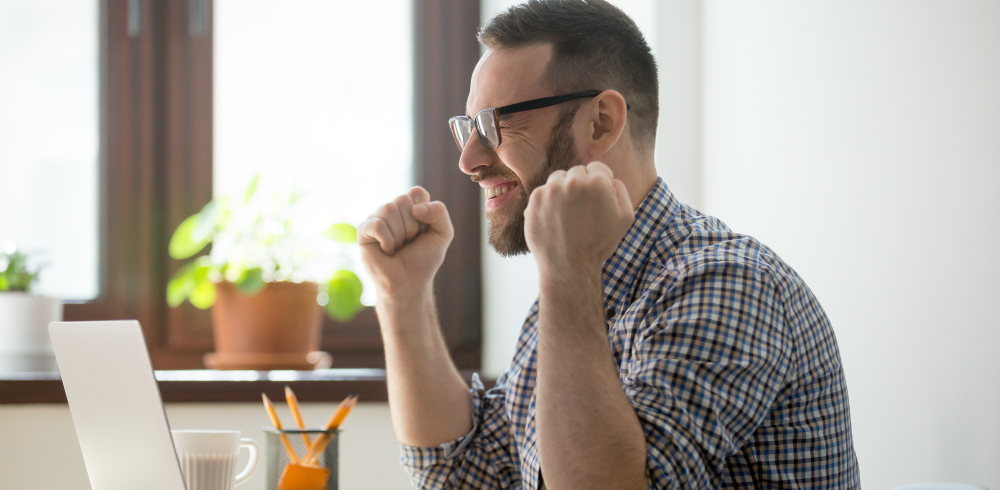 A personal loan can be your savior for many purposes, such as emergency medical expenses, covering home repairs, relocation expenses, or buying a necessary gadget or appliance. Personal loans are unsecured. This means there is no need for you to offer collateral such as a car, home, or insurance policy when you apply for a personal loan.
In other words, when used wisely, a personal loan can fill the gap in your finances without you having to risk your home or assets.
What is a Collateral?
Collateral is simply an asset of monetary value that you need to offer to qualify for a loan from a financial institution. For the lender, this serves to minimize the risk should a borrower default on loan repayment.
Personal loans are short-term loans provided when you aim to make the repayment within 5 years. So, banks typically don't ask for collateral here.
However, traditional financial institutions and banks might deny you a personal loan when you have a poor credit history. They still follow the conventional credit evaluation metrics, which are inadequate to serve new-to-credit shoppers.
The CASHe app offers instant personal loans to salaried individuals, wherever and whenever you want them, without pledging collateral. Unlike conventional institutions, we evaluate your creditworthiness through a proprietary predictive algorithm. The result is quick loan disbursal without the hassles of paperwork or visiting branches.
Variety of Loan Tenure and Funds for You
Digital loans are available in multiple ranges, based on your requirement with flexible loan tenures. These include microloans between the range of ₹ 1000 to ₹10,000 with tenure up to 3 months, and short-term personal loans or retail loans up to ₹3,00,000 with tenure up to 1 year. All you need to submit are documents like salary slip, PAN card, address proof, bank statement, all of which must be uploaded through the CASHe app. The instant personal loan gets credited to your bank account within minutes.
You are eligible to apply for a personal loan if you are an Indian resident above 18, earn above ₹15,000 per month, possess a bank account and valid ID and address proof, and have a Facebook/LinkedIn/Google+ account. If you wonder why your social media accounts are essential here, it's simply a part of our innovative and unique creditworthiness assessment technology.
A Behaviour Based Credit Rating System
As social media is ingrained in every aspect of our lives today, we imprint our digital presence in many ways. The digital footprint that we create can be an important index for screening loan applicants. For instance, what kind of online purchases you make, the channel and device used, whether you use a consistent email address, your education, online activity with peers, and more. Ultimately, our digital traits can be benchmarked in the context of credit risk. This is consistent with the recommendations provided by credit scoring models.
Using big data, AI, and predictive tools, we can sift through these enormous volumes of digital data to calculate our customers' Social Loan Quotient (SLQ). Furthermore, unlike conventional lending institutions, CASHe emphasizes your current financial health to determine your propensity to repay. As a result, the SLQ is a dynamic score, and as your digital transactions continue, the score also evolves.
Know About the Processing Fee and Interest Charges
Depending on the loan product, the processing fee can be in the range of ₹500 to ₹1,200. Interest rates are charged at 2.50% per month on the loan amount. You can also avail of a 7-day interest-free grace period to pay the EMI at the end of each month. However, in case of late payment, you will have to pay a 0.7% interest fee as a penalty.
How to Apply for an Instant Personal Loan?
You can get unsecured personal loans through an intuitive and easy-to-use app within minutes. All you have to do is download the loan app.
To apply for a personal loan on the app, you have to log in using your Facebook/LinkedIn or Google+ account.
Fill in the basic details and upload your ID proof like a PAN card, along with the latest salary slip, bank statement, photo, and other particulars on the app.
After registration, your loan eligibility is confirmed within minutes, along with the eligible loan amount.
The requested amount shall be credited to your account shortly. The repayment process is a breeze too. You have to directly credit the payment through bank transfer on the scheduled dates.
Why You should opt for an Instant Personal Loan from CASHe
Apart from the benefit of no collateral, a personal loan offers flexibility and versatility. You get to use the amount for any purpose without tapping into your long-term savings and investments. In addition, it is easier to manage than several credit cards with varied interest rates, payment dates, and other variables. Moreover, a digital lender like CASHe deploys a unique technology to assess your risk profile, disburses loans quickly, with no hassles.