Shop Till You Drop at Amazon Year End Sale with a BNPL Loan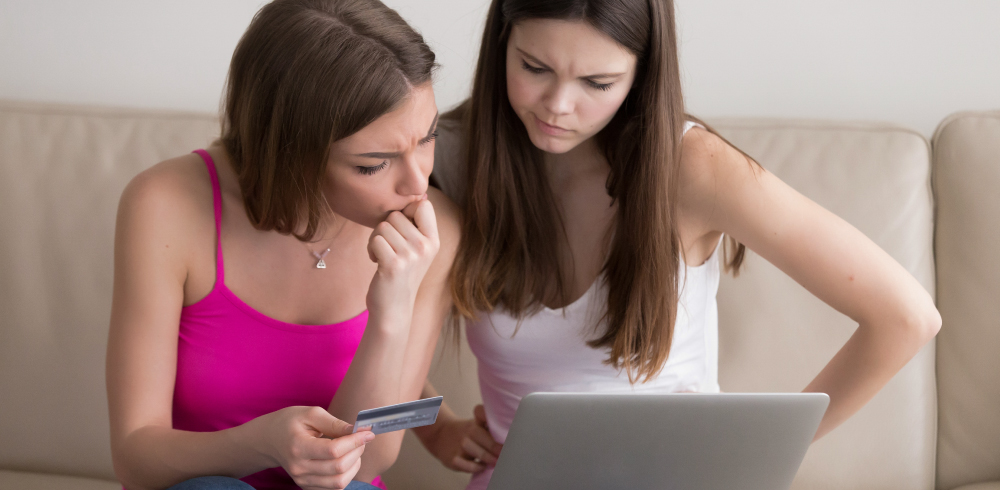 The end-of-the-year online sale is one of the biggest opportunities for online retailers to offer irresistible discounts on their product line. It is also when online retailers try and clear out their old stock before the year ends to restock with fresh supplies. Be it offering discounts on best-selling mobile phones, offers on purchase of home appliances, or special discounts on bulk purchases, online eCommerce stores' year-end sales that run for a couple of days are mostly always prolific.
Online shoppers can avail of trade discounts, quantity discounts, or even cash discounts on year-end sales. These discounts entice buyers, be it salaried millennials or frequent shoppers, to wait eagerly for year-end deals. Thanks to these offers, the retailers know how their audience loves to shop until they drop. Online eCommerce marketplace like Amazon's year-end sale is one such special event when online shoppers have a vast opportunity to avail massive discounts on their favorite products and buy them at spectacularly low prices from online retailers selling their wares through the Amazon website/app.
BNPL Loan
You can try online shopping of all your favorite products on Amazon's year-end sale in 2021. However, to ensure that you can 'shop till you drop,' you must have finances in place to pay for online purchases. If you are short of finances, you don't need to worry. If you earn a minimum of INR 15,000 per month and have a good credit history, you can avail yourself of Amazon's Buy Now Pay Later (BNPL) loan option. Amazon's year-end sale 2021 between 28th December to 30th December 2021; is an excellent time to avail of Amazon's BNPL loan option. Like a credit card, the buy now pay later loan allows you to purchase goods online and pay for them later in installments. Items purchased through an Amazon BNPL loan can be returned, and the price paid for the item is refunded by deducting the remaining BNPL balance.
How to Avail Amazon BNPL Loan
Using an Amazon BNPL loan, you can enjoy a top-notch online shopping experience. Amazon Buy Now Pay Later loan allows shoppers to split a purchase into five payments, with the first payment on shipment and the remaining four payments in the next four months using a credit card linked to your Amazon account. This differentiates Amazon BNPL from other BNPL programs that ship products only after full payment is made. Also, Amazon doesn't charge interest if the purchase is made by availing BNPL loan. You can prepay your Amazon BNPL loan after the first installment in a lump sum as well, and there is no fee attached.
You can use Amazon BNPL only one item per product category at a time, but there's no minimum purchase limit. However, it is applicable for products sold and shipped by Amazon only. Also, Amazon BNPL loans don't provide a credit limit as it doesn't offer a credit line or affect your credit score. It's a method where online retailers offer buyers an alternative approach to make payments. The eligibility criteria to make use of Amazon BNPL loan is:
You must be a resident of India.
 Your Amazon account must be active for the past year.
You must have an Amazon-linked credit card; debit cards are not acceptable.
 You must never have defaulted in making payments on Amazon purchases.
How To Use Amazon BNPL Loan Online
If you want to buy products online from Amazon but don't have enough finances, and avail Buy Now Pay Later loan option. This is how it works:-
Once availed, you can buy as many products, paying the one-fifth price with taxes and shipping fees.
The remaining four installments are to be paid every 30 days from the date of shipment.
Defaulting on Amazon BNPL Loan
If you default on installments for products bought through Amazon using Amazon Buy Now Pay Later, it may not affect your credit score. The online retailer may request Amazon to suspend or close your Amazon account. The online retailer may also report your Amazon account to credit bureaus. The online retailer can also ask for the deactivation of any Amazon device you may own and block your ability to access exclusive Amazon content and services that you are eligible to receive through the machine.