CASHe announces strategic tie-up with Rubique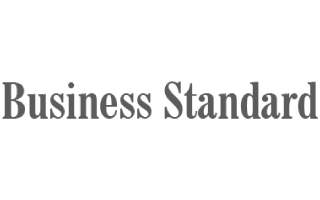 Aeries Financial Technologies Pvt. Ltd., a fin-tech company promoted by serial entrepreneur and private equity investor V. Raman Kumar, today announced that CASHe, India's fastest loan giving app for young salaried professionals, has entered a strategic partnership with Rubique, India's leading online marketplace for financial products.
In this collaboration, Rubique will enlist CASHe on its online platform for borrowers to avail viable short-term loan products from CASHe. CASHe disburses multiple loan products ranging from Rs. 5,000 to Rs. 4,00,000 payable over 15, 30, 90, 180, 360 and 540 days.
CASHe now disburses loans well over 1 Crore per day in less than a year of operations. With an average loan processing crossing 500 loan applications per day, CASHe is now India's leading and most preferred fintech company in the personal lending space.
"We are thrilled to partner with Rubique, India's leading fintech company in marketplace lending," said chairman Aeries Financial Technologies, V. Raman Kumar.
"Rubique's large customer base will now have access to quick and easy credit without any collateral, physical documentation or verification. This indeed will be an exciting proposition for young salaried professionals. With our strategic partnership with Rubique, we hope to increase our customer base exponentially," added Kumar.
"Partnering with a fintech product like CASHe complements our business model and vision to provide easy & quick access finance to the borrowers through advanced technology," said founder and CEO of Rubique, Manavjeet Singh.
"We would like to integrate with lenders with various risk appetite to ensure each of our customer find the right fit of products on our platform. Products offered by CASHe's unique mobile-enabled short-term loan offering is an apt solution towards growing consumer segment which demands quick loan disbursals. In terms of growth rate, both of us have witnessed impressive growth and there is absolute alignment on technology focus in the process implemented," added Singh.