Need to Pay School or College Fees? Get an Instant Loan and Don't Miss the Deadline!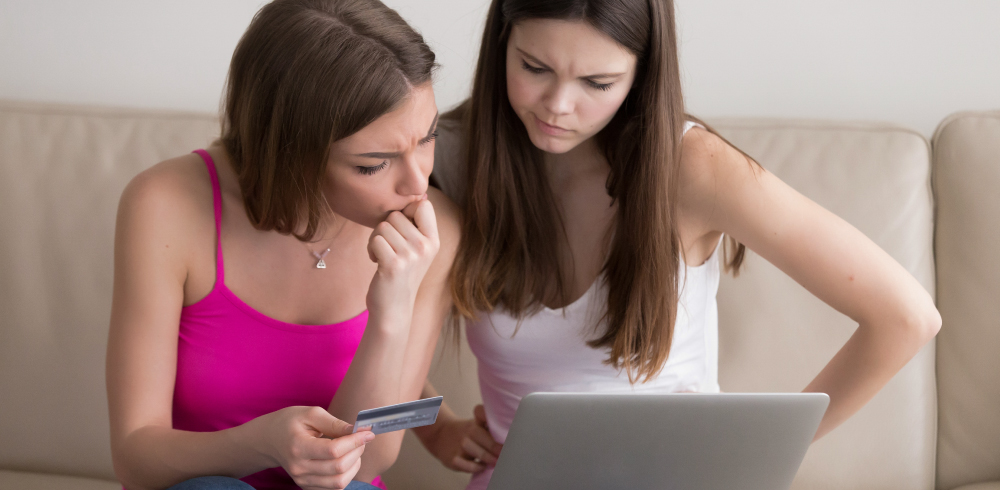 Education in private schools and also higher education is quite expensive, but most parents gladly enroll their children in reputed educational institutions. Every parent's goal is to give their child access to every opportunity to excel and get the education that will open doors to a bright career for them. However, a sluggish economy and job losses across industries have resulted in untold pressure on parents to keep their households afloat while providing their children with the education that they deserve.
What can a parent do when their reserves are low and their child needs to pay the upcoming semester's fees? Not paying the fees on time can result in penalties, or worse, suspension of the child from the school year. Getting re-admission to the same school or college can become difficult, and can most certainly result in the loss of an academic year. While most parents may break their savings funds or borrow money from friends, astute ones would simply borrow an instant loan or education loan to pay the year's fees.
Why an instant loan?
An instant or personal loan is a sum of money that a lending institution, be it a bank or a loan app, offers to salaried individuals residing in India. The loan is an unsecured one; the interest rate on it is often higher than that of secured loans, though there is minimal documentation and the disbursal is almost immediate. However, you cannot get a loan on a low credit score.
You can borrow a personal loan in lieu of an instant loan for students. Borrow the sum of money you need and repay it from your salary in a pre-determined EMI schedule. The personal loan helps you tide over low fund reserve situations and pay for your child's semester fees without compromising on their educational goals.
In a nutshell, the following are the benefits of borrowing an instant loan:
Quick onboarding, paperless documentation, collateral-free loans
Speedy disbursal to your bank account, within minutes of approval
Loan amounts from Rs. 1,000 to Rs. 3,00,000 with corresponding tenures of 3 months to 1.5 years
Minimal documentation, with documents uploaded online (when using a lending app for the loan)
CASHe will not ask why you need the loan. If your credit score, salaried income, and documents are in order, then the loan is disbursed without any delay. The loan amount can thus be used to pay for education, or a wedding, or travel, or a medical emergency, or even to buy expensive personal or home appliances
The loan is repaid in a series of EMIs from your monthly salary on scheduled dates. You can repay on the app's bank account using UPI/NEFT/RTGS
Repaying the loan within its tenure increases your credit score. This helps in future borrowings, whether for secured or unsecured loans
Where to borrow an education loan from?
You may borrow a personal loan for higher education from a traditional lender such as a bank, or a new-age smartphone-based entity like a lending app. The latter is a better option for several reasons,  listed below:
A more intuitive process to assess an applicant's creditworthiness, apart from CIBIL and Equifax credit scores. CASHe relies on their industry-first proprietary tool, to calculate the Social Loan Quotient, and verify if a candidate is eligible – this tool gives a more accurate creditworthiness score to every individual which further enables lending to the under-banked.
Traditional lenders have a long-winded process in terms of documentation and confirming loan approval. This is unhelpful when you need the money quickly to pay for school and/or college fees by the due date. In contrast, a lending app is much more efficient in applying for a loan due to the quick application and quick disbursal process.
The essential documents can be uploaded on the app with ease. CASHe does not require you to submit paperwork at the branch office in person
CASHe lists all the product information, from eligibility criteria to loan tenures as per salary slabs, and from interest rates to repayment terms, in an easy-to-read format that is user-friendly. Once downloaded on your phone, you can study the app for all the product features and get all the information you need to make an informed decision.
Get a personal loan and secure your child's future
Now all that remains is to get an education loan and pay your child's fees. With your support, your child can continue their studies without a break and build on their future prospects with ease.
Conclusion
Borrowing a personal loan to pay for education fees is a wise choice, provided the loan is taken from a reliable lender and repaid responsibly.