The Best Instant Credit Line Apps in India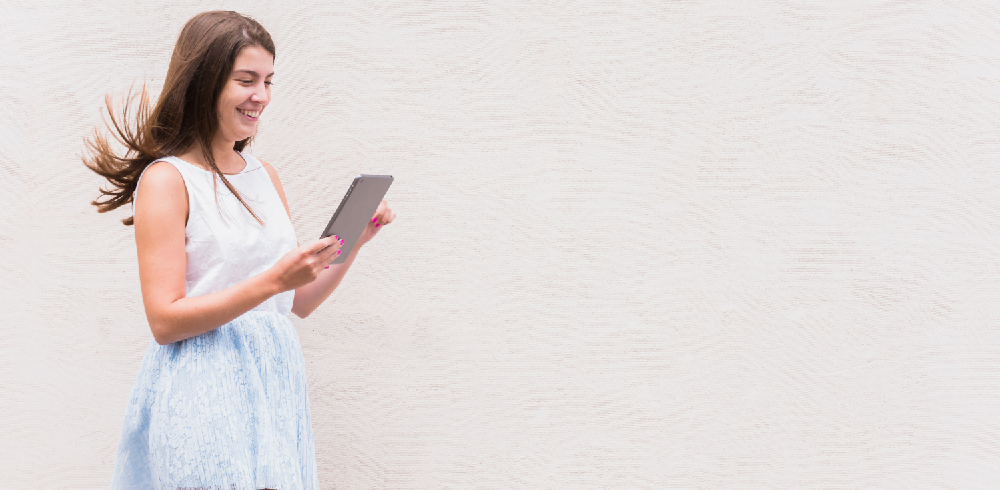 A Credit Line is a type of personal loan that allows an individual or business to continuously borrow money from a lender up to a certain limit. They pay interest only on the borrowed amount, which can be paid back in instalments. A line of credit is also known as an evergreen loan or revolving credit loan. 
Credit Lines are useful when you require an ongoing influx of money. You only have to apply for it once as opposed to continuously applying for personal loans. Credit cards, home equity lines of credit (HELOCs), small business credit lines, and instant credit lines are all different types of credit lines.
An instant credit line is a quick and hassle-free version of availing credit. These offer short-term low-ticket credit lines that are approved easily and the funds are disbursed within a few days. This is an excellent option for anyone looking for urgent cash or someone applying for their first loan.
We analysed dozens of credit line apps for their products, interest rates, terms and policies, and other features. Here are our best Instant Credit Line apps for you!
Money Tap
Money Tap offers a personal line of credit of Rs. 3000 to Rs. 5 lakhs. The loan tenures range from 2 months to 3 years. It is available in major Indian cities for salaried employees with a minimum monthly salary of Rs. 30,000.
They charge an interest rate of 1.25% or higher per month on the amount that you have borrowed. The annual interest rates vary from 15% to 18%. There is a processing fee of 2% that is levied every time you withdraw money from the app. They also have a one-time annual line setup fee of Rs. 499. If you fail to pay the instalment on time, there is a late fee of 15% on the amount due.
Kissht
Kissht is a money loan app founded by ONEMi Technology Solutions. Their financial lending partner is Si Creva Capital Services. They offer a 100% online application process for their instant credit line products. 
They charge a minimal processing fee of Rs. 235 and a down payment of 10% for every loan. Other additional payments include late payment fees for any EMIs paid after the deadline.
Nira
Nira is a fintech startup founded by Rohit Sen and Nupur Gupta. Their lending partners include Muthoot Finance, Ujjivan Small Finance Bank, Liquiloans, Pincap, DFL, OML, and Kudos Finance.
They extend lines of credit of Rs. 5,000 to Rs. 1 lakh that can be paid back in 3 to 12 months. A minimum salary of Rs 12,000 is needed to be eligible for their instant credit line. If you have a credit score, it needs to be at least 681. Their interest rates fall between 2.0% to 3.0% per month. They charge a processing fee of Rs. 350 and a downpayment of 2.0% of the loan amount on your first loan. Their late fees are calculated as 3% of EMI and 0-5% of the outstanding balance.
mPokket
mPokket is a startup founded in 2016 by Kolkata-based entrepreneur Gaurav Jalan with lending partners, Jalan Chemical Industries and mPokket Financial Services. They offer instant credit lines to students and salaried professionals.
The minimum monthly salary required to be eligible for a mPokket loan is Rs. 9000. The repayment tenure is 2 to 4 months. Their loans are available in Delhi, Bangalore, Chennai, Mumbai, and Hyderabad.
CASHe
CASHe is a fintech company founded in 2016 by V. Raman Kumar. With CASHe instant credit lines, you can borrow up to ​​a maximum limit of Rs. 4 lakhs. You can repay the amount over a year. We charge a minimal interest of 2.5% per month and a processing fee of Rs. 500 or 1% of the loan amount. There are no hidden charges. 
We offer a 100% online application process, quick approvals, and 7 days interest-free grace period for each instalment. Our app is praised for being user-friendly and bug-free. We also offer features where you can send money to your friends with ease.
Download the CASHe app today and apply for an Instant Credit Line!